FORGE DE LAGUIOLE + BRILLIANT DESIGNERS  
Signature series | Christian Ghion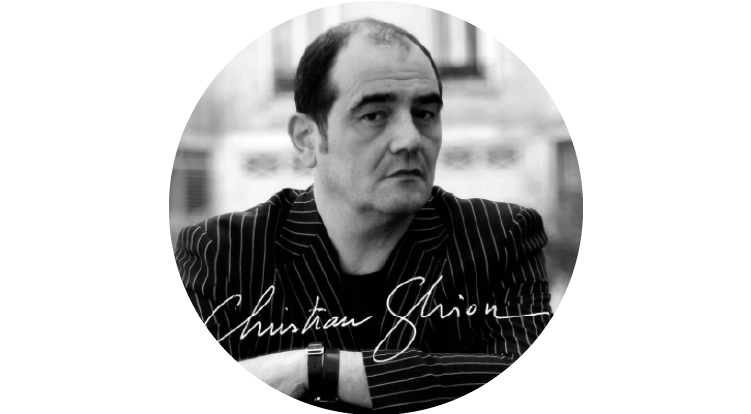 The Signature series ~ As a symbol of Excellence, Forge de Laguiole has worked hand in hand since its origin with some extremely talented and acknowledged designers. Their purpose is to combine the know-how and traditions of their Laguiole master knife-smiths with a touch of modernity through the interpretation of Laguiole by some of the most renown Design signatures. Those exceptional knives are grouped under the Signature series of Forge de Laguiole.
The Designer ~ One of the best designers of his generation, Christian Ghion has built his career on a series of inspiring encounters, including with Forge de Laguiole. After studying law for five years, he decided to pursue a career in the design and creative world. Christian Ghion founded his agency with the architect Patrick Nadeau. He has been entrusted with numerous interior arrangement projects, including the boutiques of Chantal Thomass and Jean-Charles de Castelbajac and the restaurants of the chef Pierre Gagnaire. C Ghion has been designing for famous brands Nespresso, Christofle and Alessi. He has won numerous awards and distinctions, becoming a Chevalier des Arts et des Lettres in 2006. His works can now be admired in the Guggenheim Museum New York, the Musée des Arts Décoratifs and the Centre Georges Pompidou in Paris.
The Forge de Laguiole® knives ~ Fully handcrafted in-house, at their forge and workshops in the village of Laguiole, France, where it all begun in 1829, each knife is the result of their extraordinary materials combination, the know-how of their Master knife-smiths with the precision of a goldsmith. Forge de Laguiole® knives, for their unequaled quality, their longevity and their exceptional cutting edge, have become the reference signature of the greatest Chefs' tables all around the world, as well as of enthusiasts of sharp beautiful knives.
The blades are made from the high-quality French T12 steel, which is exclusively produced for Forge de Laguiole®. They are forged to 1000°C in their workshops forge in Laguiole, France. 
Chirstian GHION L'Universel model: "T2 or T6 GHION PCU" follows the shape of the Traditional silver cutlery, featuring full vegetal fiber handles and polished finish. A very light handle made of  extremely compressed recycled paper with high strength quality, fully dishwasher safe. A smart design offering two superb different views: when looked at from the side, the very distinctive Laguiole knives shape. Looked at from the top, the soft and flared curves of the handle marrying those of the famous bee.
Laguiole Master Cutlers know-how & Traditions

Brand: Forge de Laguiole
Clean & Care: dishwasher safe, that's the advantage of a water resistant handle.
100% made in France and all forged in-house

Wide blade going all the way up to the end of the handle (one piece)

Blade made of French T12 steel, exclusively produced for Forge de Laguiole

Handle made of vegetable fibers (highly compressed paper)

Stainless steel gloss polish finish

Boxes of 6 or 2 pieces + certificate of authenticity