FORGE DE LAGUIOLE + BRILLIANT DESIGNERS  
Signature series | Philippe Starck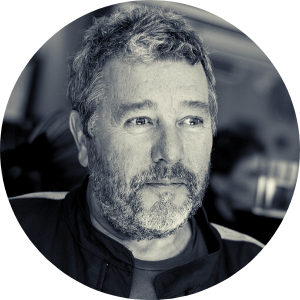 The Signature series ~ As a symbol of Excellence, Forge de Laguiole has worked hand in hand since its origin with some extremely talented and acknowledged designers. Their purpose is to combine the know-how and traditions of their Laguiole master knife-smiths with a touch of modernity through the interpretation of Laguiole by some of the most renown Design signatures. Those exceptional knives are grouped under the Signature series of Forge de Laguiole.
The Designer ~ After having first followed the footstep of his father, an aeronautical engineer, Philippe Starck became one of the most famous contemporary French designers in the world. From the renovation of the French President private apartments at the Elysée, the Baccarat house in Moscow, and the Forge de Laguiole® manufactory in 1987 to thousands of famous cult objects design, Philippe Starck has the same motto: "Subversive, ethical, ecological, political, humorous… this is how I see my duty as a designer. Philippe Starck. The Forge de Laguiole knives designed by Philippe Starck were the first of the Signature series. 
The Forge de Laguiole® knives ~ Fully handcrafted in-house, at their forge and workshops in the village of Laguiole, France, where it all begun in 1829, each knife is the result of their extraordinary materials combination, the know-how of their Master knife-smiths with the precision of a goldsmith. Forge de Laguiole® knives, for their unequaled quality, their longevity and their exceptional cutting edge, have become the reference signature of the greatest Chefs' tables all around the world, as well as of enthusiasts of sharp beautiful knives.
The blades are made from the high-quality French T12 steel, which is exclusively produced for Forge de Laguiole®. They are forged to 1000°C in their workshops forge in Laguiole, France. 
Philippe Starck models: "T 6 STARCK IN" gets a bee and a spring forged in one piece, with a plain shiny stainless steel handle. The blade bears Philippe Starck's signature.
Laguiole Master Cutlers know-how & Traditions

Brand: Forge de Laguiole
Clean & Care: dishwasher safe, that's the advantage of a water resistant handle.
100% made in France and all forged in-house

Wide blade going all the way up to the end of the handle (one piece)

Blade made of French T12 steel, exclusively produced for Forge de Laguiole

Handle made of stainless steel

Stainless steel gloss polish finish

Special gift box of 6 pieces + certificate of authenticity